Assurex Global Market Check Survey: HSA Contributions
Financial security remains tenuous for many Americans. Health savings accounts have provided numerous individuals with a great option for medical expense reimbursement. HSAs are the only triple-tax favored vehicle (no federal tax charged on contributions, interest earned or qualified distributions) and allow employees in a high deductible plan the opportunity make health care more affordable.
We conducted a poll during a webcast on July 23, 2020, and the results are in the charts below.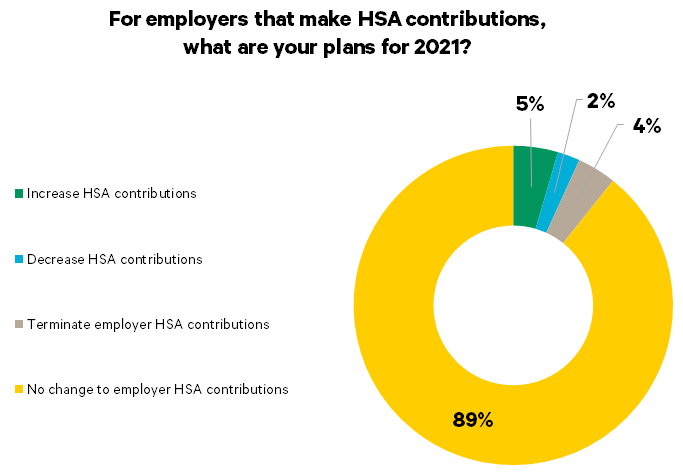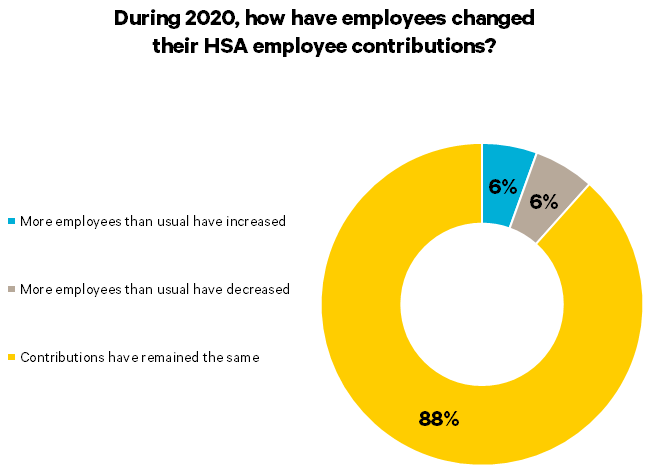 In these challenging times, it appears employees will continue contributing at current levels and employers will continue supporting employees with similar
contribution amounts. If your company isn't contributing to the HSAs of your workforce today, it would be worth considering the investment for the coming
year. Without a proper HSA balance, employees may defer necessary care (leading to higher costs in the future), tap into emergency savings, or take an early withdrawal from their retirement account. HSAs can act as another tool within an employer's broader financial wellness strategy.
---
Based on 377 employer respondents; July 23, 2020
HSA – Health Savings Account